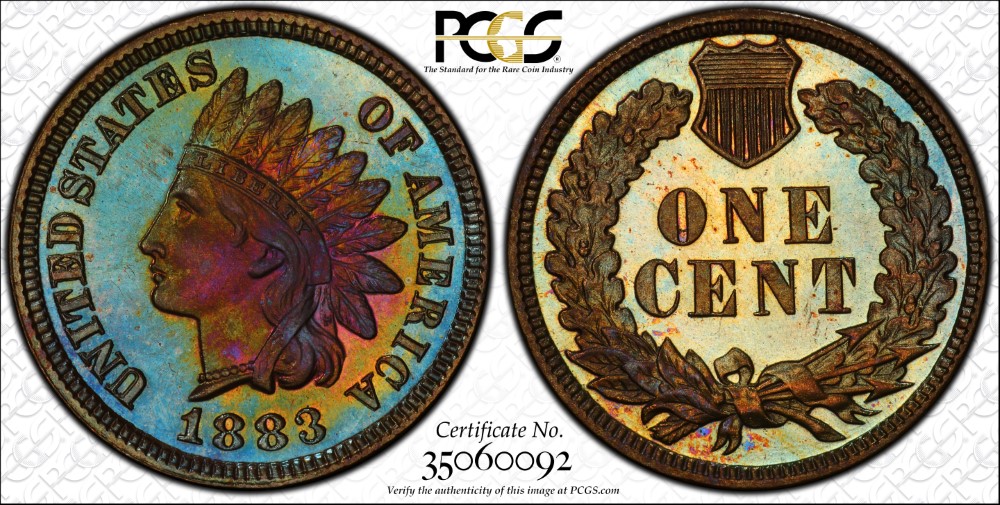 Indian Head Copper Coin 1883
With its very high mintage, the 1883 cent is readily available in all but the highest grades. The date on these coins is sharply curved in conformation with the border arc, and this would be the norm for Indian Head Cents through the remainder of the series.
This date is rich in die-punching varieties, most notably the MPD (Misplaced Date). Such varieties are similar in concept to repunched dates, but the extra numerals are not in contact with those of the main impression. For example, the tops of extra numerals may be seen within the denticles or overlapping Liberty's portrait.