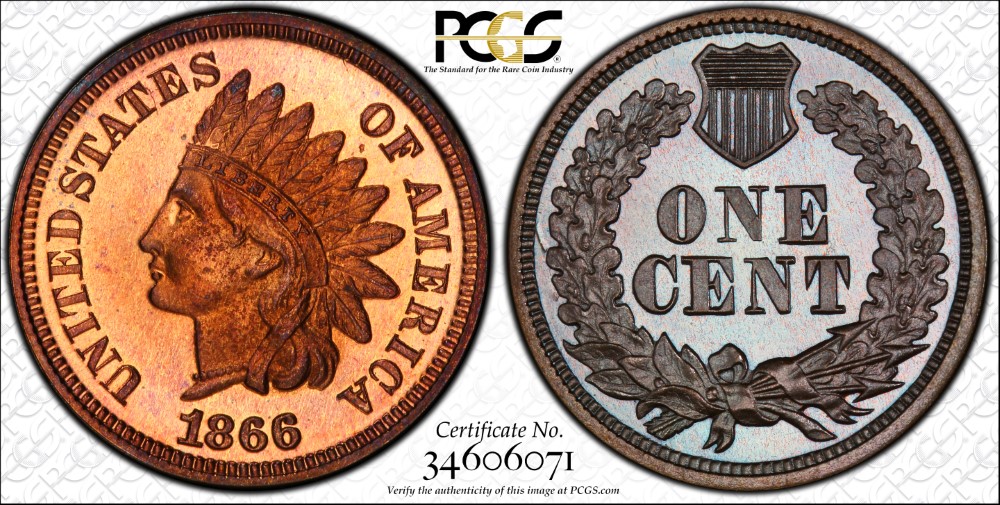 Indian Head Copper Coin 1866
The 1866 Indian Head Penny is not incredibly different from its 1865 counterpart, but even in extremely worn condition this version is of considerable value. For some reason, very few decently preserved versions of the 1866 Indian Head exist and, as such, the value of all that are on the open market today has been driven up considerably.
As part of the post-Civil War era of Indian Heads, the 1866 is the second edition minted with a 95% copper alloy.