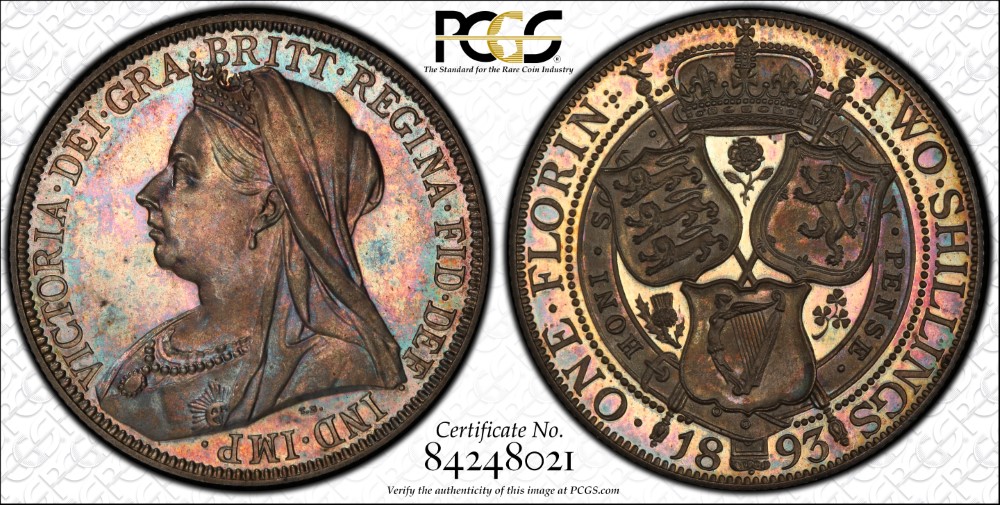 Great Britain Florin 1893
The Queen Victoria era 'veiled head' United Kingdom florin obverse features the older veiled bust of Queen Victoria facing left, adorned in jewelry.
The reverse shows three shields and a rose, thistle, and shamrock inside a garter, with a crown at the top, and sceptres diagonally through the design. The outer legend reads 'ONE FLORIN TWO SHILLINGS', with the date below.